Sadly, I didn't read much this week.
I read most of my comics at work during my lunch break, but this week was crazy. We had a sub Monday through Wednesday. Monday I didn't work in the afternoon, so no lunch break. Tuesday I felt kind of awkward because the sub sat right across from me during lunch. Wednesday I didn't work. Thursday and Friday were normal days, for which I was very grateful.
Hopefully I'll get to read more this week because next weekend is COMIC CON!!!
Anyway, on to the list of comics read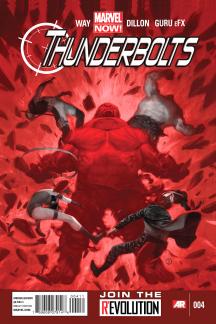 The best book this week was definitely ASM 700. I didn't even read the ASM series, but this issue was so good. I knew a lot of the back story because of spoilers posted online, so I didn't feel lost or like I didn't know what was going on. I realize I'm quite late reading this issue, but I felt a little nervous touching the pages. I want it to stay in super good condition, even though I don't really plan on selling it. It's just a nice addition to my collection. Now I can finally start reading Superior Spider-Man!
Another reason ASM got the number 1 spot is because the other issues I read this week were a bit lackluster.
I really liked Thunderbolts and Cable and X-force when they first came out, but the stories are getting stale. I'm ready for this first story arc to be over in both issues so hopefully they will pick up and get interesting again.
Red Hood and Nightwing were both books I started picking up with Death of the Family, and now that the event is over I'm uninterested. Each of these issues dealt with the aftermath of that event, though, so I wasn't quite as bored as I was with Catwoman last week.
I think this is my last issue of both Red Hood and the Outlaws and Nightwing. If something really great and interesting happens, I'll pick it up in trade.
I'll also be getting a big fat comic book shipment sometime this week or next week. I'm not sure how to handle that yet. Posting a list of everything I get will be boring, but posting cover pics will be time consuming. I may decide to do an unboxing video instead. We shall see.